Dr Anne Marie Salm, MInstGA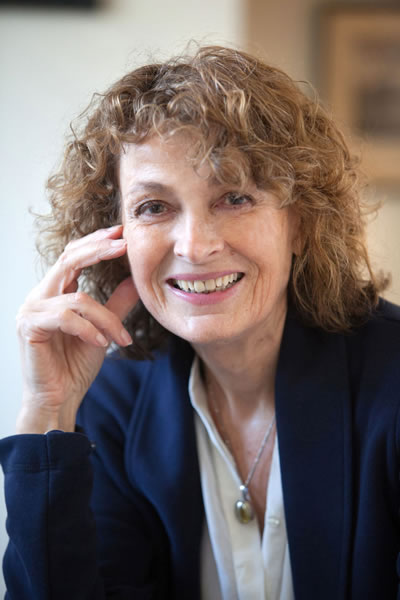 My career in Psychology and Psychotherapy spans several decades and has allowed me to acquire a wide range of clinical experience. I initially trained and worked in Germany, but have been living and working in the UK for more than 30 years and am fully bi-lingual in German and English.
What I can offer
My main focus now is providing supervision, but I still accept a small number of psychotherapy clients online. In the past, my clients have been seeing me for a variety of reasons such as anxiety, depression, stress at work and relationship difficulties. Couples counselling has been a particular interest of mine since my training in Germany, and I have worked successfully with many couples who have struggled to resolve problems in their relationships.
I also have been  seeing clients who have current stressful life issues and would like just one or a few consultations to help them think through their situation and find a resolution.
Psychological issues in a medical context
I am particularly interested in psychological issues in medical contexts. I have worked for many years in Medical Psychology, doing collaborative research with cardiologists, teaching medical students, running Balint groups for junior doctors, and supporting nurses and doctors who are involved in the care of people with degenerative neurological diseases. On the basis of this experience, I can offer support for people who experience stress in connection with medical problems and long-term illness, as well as for health professionals and relatives who care for them.
Supervision for counsellors, psychotherapists and group work

I provide supervision for psychodynamic, relational and integrative counselling and psychotherapy, and for various forms of group work. I am a registered supervisor with UKCP (United Kingdom Council for Psychotherapy), and qualified to provide supervision for trainees in Counselling Psychology.
My training and qualifications
In the UK, I qualified as a Chartered Clinical and Counselling Psychologist with the British Psychological Society  and I am registered with the United Kingdon Council for Psychotherapy (00213160), where I am also a registered supervisor. In addition, I trained as a Group Analyst and I am a qualified member of the Institute of Group Analysis.
My work
Throughout my career, I have maintained a balance between working directly with people who need help for psychological difficulties, and teaching, research and training.
This is also reflected in my work, which until recently included part-time employment in London in the NHS as a Consultant Clinical Psychologist and Specialist in Group Analysis, and at Roehampton University as a Principal Lecturer on the Doctorate in Counselling Psychology, in addition to my private practice and consultancy. I have left the NHS and Roehampton a few years ago  to concentrate on my private practice and other self-employed work.
I have been involved in various training courses in Group Analysis and I am regularly working in Germany, training group analysts there, running a large group for a psychoanalytic training institution, and doing other group related work.
I am now located in Lewes.
Fees: For professionals in work I charge £70 per session, but I offer a reduction if your income is low. We'll discuss the fees at our initial meeting.
Contact Me
If you would like to find out more about the services, the best way to contact me is via email: amsalm77@aol.com
Deutsche Psychotherapeutin in Sussex (German Psychotherapist in Sussex)
Ich bin eine deutsche Psychologin und Psychotherapeutin mit mehr als 40 Jahren Berufserfahrung. In Deutschland habe ich in Psychotherapie und Psychosomatik, Suchtbehandlung und Neuropsychologie gearbeitet, und mich als Klinische Psychologin qualifiziert. Seit vielen Jahren lebe und arbeite ich in England. Meine Arbeitsweise ist integrativ/psychodynamisch. Neben Einzeltherapien und Beratungen biete ich auch Paarberatung an, vorwiegend online.
Code of Ethics
I am fully insured and abide by the codes of ethics and practice of my professional associations: the UK Council for Psychotherapy and the Institute of Group Analysis (IGA).